• Mona Kiani • bilingual • book • childrensbook • farsi • iranian • newtitle • persian
---
• Mona Kiani • childrensbook • farsi • farsibook • farsibooks • iran • persian • persianbooks • vegetables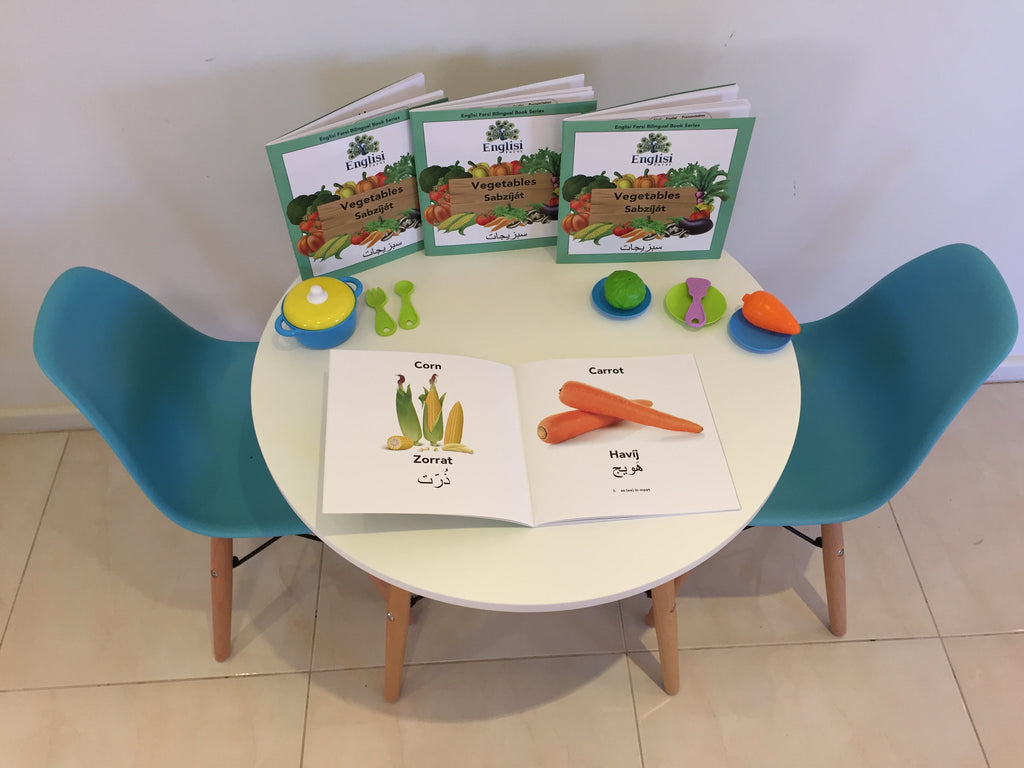 Cooking in the kitchen and stumbling and mumbling to your kid in Persian..... What is this?!!! hmm carrot? We can call it carrot until mummy remembers the Persian word for it!    Trying to rack your brains for the word for tomato, onions and garlic!  Mum!! help?! hahahhahah  I used to call my mum asking her what each ingredient was so that I could show my son as I prepared dinner.  Now I can recall every. single. vegetable.   Persistence pays off.   POP QUIZ- what is Carrot in Persian? GO>>!   Every language is a world Give your...
---
• Mona Kiani • childrensbook • farsi • farsibook • farsibooks • fruit • iran • persian • persianbooks • persianchildrensbooks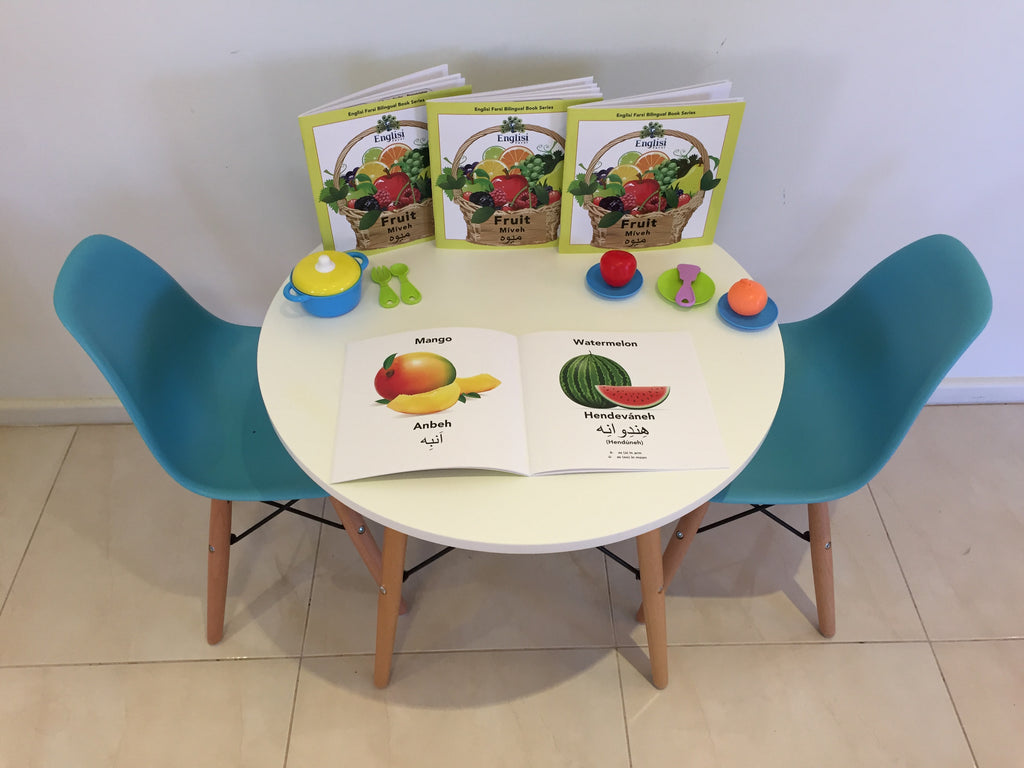 I have noticed that toddlers all seem to love the same fruit. Watermelon, cherries and strawberries.  What is your child's favourite fruit?  Funny enough- my son loves lemons and lime!  Have you seen all those youtube videos of toddlers squirming when they try lemons for the first time?  My son kept eating!! not a flinch hahahaha #torshí #defPersian Every language is a world Give your child the world The Gift of Language For the first time, Persian and non-Persian parents can teach their children Persian using the familiar phonetics of the English alphabet (finglisi). To cater to the next generation of multi-lingual...