About Moná
Never interested in learning Persian, Mona was a Farsi School dropout.
Resisting the persistent nag of her Iranian parents,
she evaded learning Persian in Australia despite their insistence.
Fast Forward two decades.
She's pregnant with her son. Realising she cant read and write Persian.
She searches the recesses of the internet looking to find
bilingual resources to help facilitate her sons learning. 
🦚 🦚 🦚 
Mona is a pharmacist turned educator & author.
Passionate about exposing the next generation to their rich Persian heritage.
When she isn't working you can find Mona "gherring" to Whitney, Mariah or Beyonce whilst frying zereshk chicken for her children. She an old soul who enjoys gardening. You can usually find her wedged between a caffeinated beverage and a good book. 
🏺 🏺 🏺 
Englisi Farsi was born out of necessity.
An Iranian Australian mother set on embracing her rich Persian heritage.
Created with love for the Iranian diaspora; these books are designed to make learning Persian fun, interactive and relevant for the needs of mixed Iranian families today.
Covering a wide variety of topics, they are an ideal platform to engage & inspire young minds. To nurture bilingual language development with
a little [Kúchúlú] help from the English alphabet.
Persian. Pass it on.
We hope these resources are able to facilitate and
simplify your journey in teaching Persian to your loved ones. 
Moná, Áví, Áríe, Alíá & Milly

To hear our origin story:
Media Features
LIVE interview with Shally Zomorodi:  Part One
Shally Zomorodi: Part Two
 Weekly Podcast Feature: Moná from Melbourne Persian Proverb of the week with Roqe Media
Featuring from Episode 60
(Featured Ep 60, 62, 64, 66 & 68)
-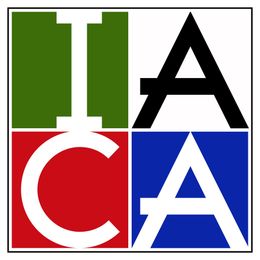 Live with IACA Seattle
Live with Tina & James
Shopify: New Money Series
Kayhan Life Spotlight on Global Iranian Community: Feature Piece
 Born in Taiwan, raised in Australia by Iranian parents, Mona Kiani grew up surrounded by family and friends who spoke to her in Persian, Mandarin and English.
Coming of age she longed to return to her roots and engage her son in her Persian heritage. But resources were lacking.
This sparked the journey to unlock her rich and generous culture and share it with her
multinational family, as well as like-minded friends.
🦚 
Save