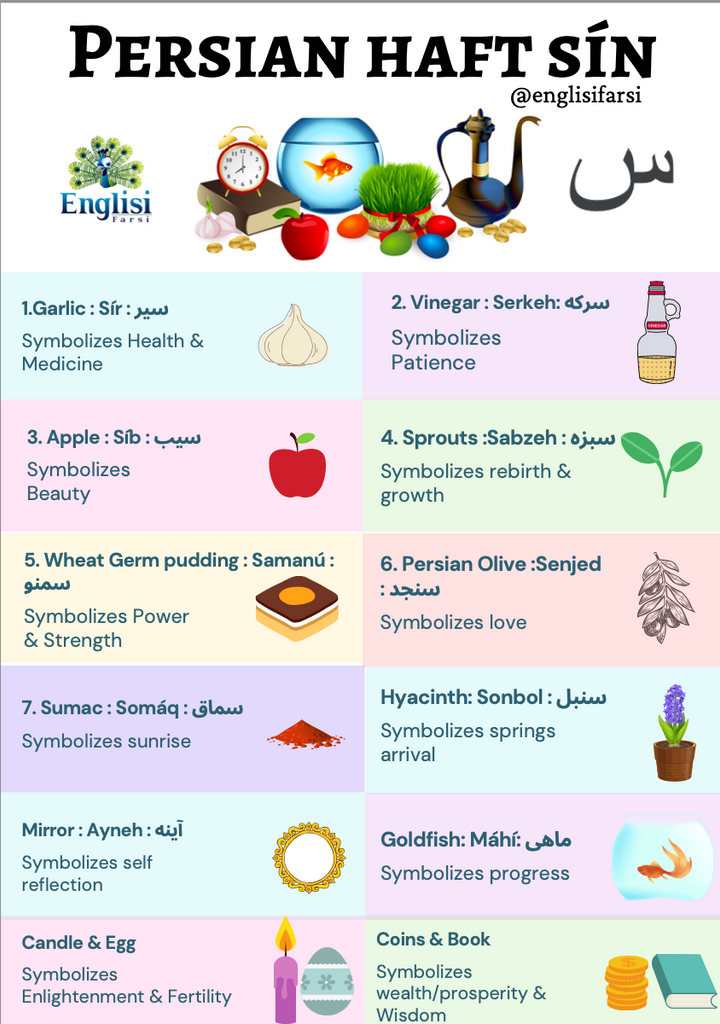 Englisi Farsi
Persian New Year Haft Sin Digital Download Cards 📧🧄 🍏 🏺FREE MAJANI
Due to popular demand.
Persian New Year
Haft Sin Breakdown
One page breakdown of the symbolic and meaningful items
found on any Persian New Year Table. 
The Seven S's س
🧄 🍏 🪞 🪙 📕 🏺 🍮 
Digital PDF file of printable delivered to your inbox Immediately.
The moral rights of Englisi Farsi have been asserted,
All Rights Reserved including the right of production in whole or in part in any form.
No permission to distribute.
For personal use only.
---
Share this Product