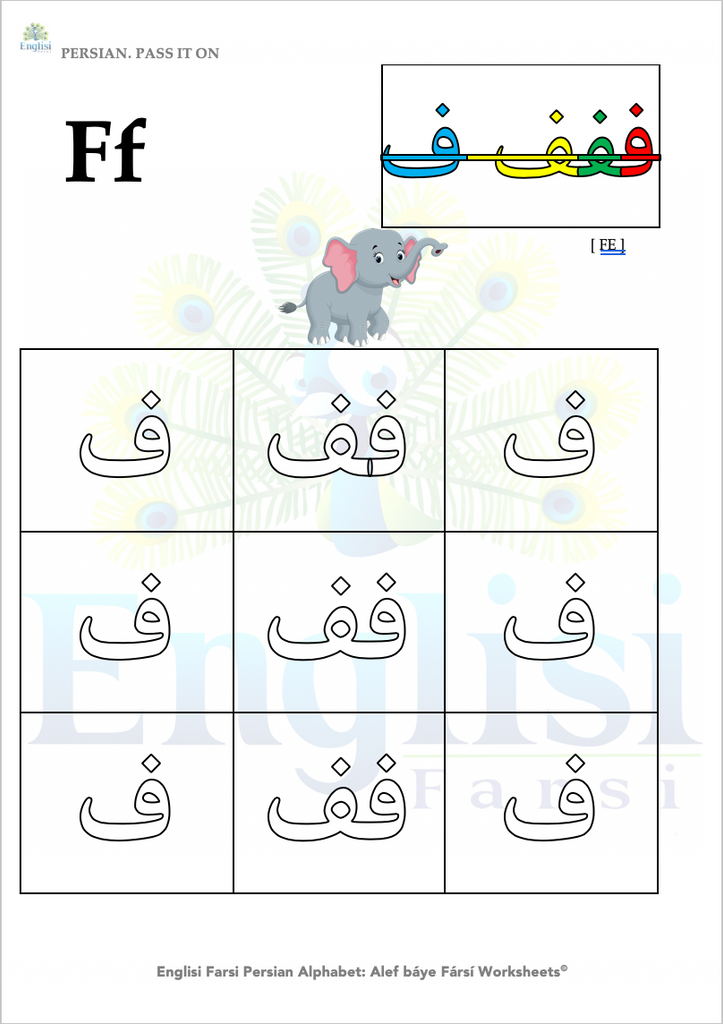 Englisi Farsi
Persian Letter Alphabet Tracing Worksheet Digital Download 📧 آ ب د
Persian Alphabet Tracing Worksheet Digital Download 📧 
آ ب د
Print,
Colour,
Trace & Learn

Repeat.
Learn how each letter can look different if it is located in different places in a word.
Break down the letters on each sight word.
Place them on a frequently passed surface (I use the fridge/kitchen bench)
Learn one letter & one number every day!
Sometimes, we need a little nudge in the right direction. Whether it be to eat better, exercise more or learn that a new language.
Later has arrived.
Help your children/spouse/grandchildren learn Persian,
expand their Persian word recognition.
🦚 Persian. Pass it on. 🦚 
To cater to the next generation of multi-lingual and multi-national families the Englisi Farsi Persian Resources are a practical learning tool for 2nd & 3rd generation Iranians seeking to bring alive the Persian language for their children.
The perfect way to involve all family members.
Made with Love,
Bá eshgh 
---
Share this Product
---
More from this collection