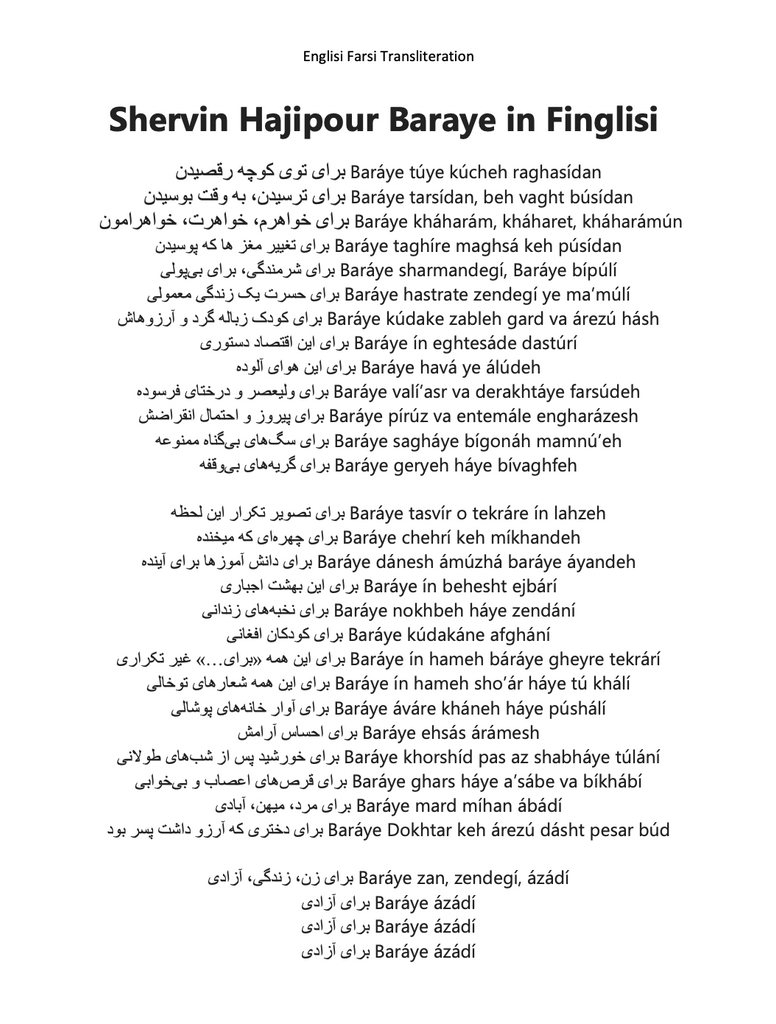 Englisi Farsi
Baráye Song Shervin Hajípour Finglisi Lyrics Digital Download 📧
Really want to learn the song Baráye Digital Download 📧 
Can't read the Persian Alphabet but can understand Persian?
I was the same.
A few years ago I couldn't read along either. But I really wanted to. 
So I feel you. 
Here's a free copy of the transliteration of his song so you can sing along in
Persian cause I know you understand it.
But you just don't know the alphabet.... yet!
🦚 Persian. Pass it on. 🦚 
To cater to the next generation of multi-lingual and multi-national families the Englisi Farsi Persian Resources are a practical learning tool for 2nd & 3rd generation Iranians seeking to bring alive the Persian language for their children.
The perfect way to involve all family members.
Made with Love,
Bá eshgh 
Moná 
---
Share this Product